Every TTTS VIDEO is designed and produced by Award Winning (US Film Festival, USA Film Festival), Hollywood, WGA Screenwriter, Misty Taggart and her handpicked professional TTTS production staff and voice over talent. With her 20 years of experience actively working in animation and live action she is the driving force behind TRAILER TO THE STARS! PRODUCTIONS. Visit their website at http://www.TrailertotheStars.com or their Youtube site: http://www.youtube.com/booksinmotion . Among Misty's credits: ANOTHER WORLD (NBC), KNOTS LANDING, THE INCREDIBLE HULK, ROMANCE THEATER, FANTASY ISLAND, SCOOBY DOO, JEM, FAT ALBERT, TEENAGED MUTANT NINJA TURTLES ... and much more.

The most significant multi-media marketing tool you will ever invest in! For Information on TTTSers™ & available production dates...Email Misty at TrailertotheStars@gmail.com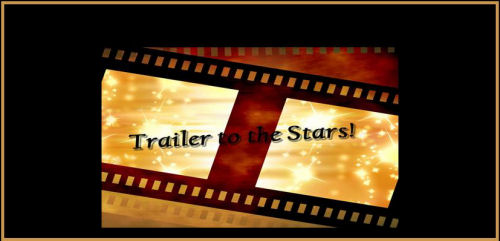 Big Book Trailer Give-Away!!!
BIG BOOK TRAILER GIVE-AWAY!




TWO BIG WINNERS!

TWO TRAILER TO THE STARS TTTSers!




Over $1000 in prizes.




Winners Announced in October issue of CHRISTIAN FICTION ONLINE MAGAZINE




There is big buzz on the web about our incredible 30-Second Book Video Teasers.




It is the perfect way for you to have a professional TRAILER TO THE STARS attention grabbing video on a budget!




Take a look at these powerful trailers! Add this Top Marketing Tool to your book launch.




DEADLY ACCORD by Bonnie S Calhoun & Michelle Sutton




NIGHTSHADE by Ronie Kendig





THE SACRED CIPHER by Terry Brennan




---

---




HOW TO WIN A BOOK VIDEO TRAILER

Visit http://www.trailertothestars.com

Fill out the form in the left corner and click SEND and you are entered.

One entry per book title.

The drawing will be held September 30, 2010 and the 2 winners will be announced in the October Issue of

CHRISTIAN FICTION ONLINE MAGAZINE.

Winners will have until October 3rd to claim their prize.

If they do not, another winner will be drawn.

The 2 Book Video Trailers will be given away.

Don't miss out! Enter today!

http://www.trailertothestars.com

For more information about Trailer to the Stars Video Packages

email: TrailertotheStars@gmail.com

View all of our latest Book Video Trailers

http://www.YouTube.com/booksinmotion