Max Elliot Anderson grew up as a reluctant reader. After surveying the market, he sense the need for action-adventures and mysteries for readers 8 – 13, especially boys. Using his extensive experience in the production of motion pictures, videos, and television commercials, Mr. Anderson brings the same visual excitement and heart-pounding action to his stories. Each book has completely different characters, setting, and plot. He's also begun a traditional series. Seven books are published, with an additional twenty-nine manuscripts completed. Young readers have reported that reading one of his books is like being in an exciting or scary movie. Visit Max at: Books for Boys Blog http://booksandboys.blogspot.com, Author Web Site http://www.maxbooks.9k.com/index_1.html, Video - Captain Jack's Treasure, or My Youtube Videos.
Max Anderson
Digital Natives
A digital native is someone born during or after the introduction of digital technologies and has interacted with digital technology from an early age. In other words, to a digital native, smart phones, computers, and other digital devices have always existed in their world. I see this today with my own granddaughters who are nineteen months and fifteen months old. Very early in their lives, they were already reaching for the TV remote, a cell phone, or any other items with buttons they could push.
Back in the 1980s, I produced a promotional video program for Nylint Toys. The company was about to roll out several large, metal toy trucks, called Sound Machines, on to the market. It was quite a new concept at the time. This video would be the company's new product introduction to their retailers across the country. Each truck made real truck sounds. My son appeared in the video and played with several trucks as we shot the scenes. I remember how his eyes lit up at the sounds. He was so excited when he was allowed to keep one of the prototype trucks. Right then I knew things in the toy business were about to change in a very big way.
Middle grade children today have never known a time when their toys didn't light up, make sounds, sing, or talk to them. Before learning to walk, many had already become familiar with smart phones and the many apps available just for kids.
Marc Prensky coined the term digital native in his work "Digital Natives, Digital Immigrants" published in 2001. In his article, he applies the term to a new group of students enrolling in educational establishments. More recently, a description of people who were "born digital" first appeared in a series of presentations given by Josh Spear beginning in May 2007.
Not long after, the debate began among authors, publishers, booksellers, and others concerning the death of printed books taken over by electronically delivered books. One only has to look at the magazine business to see that most of the old standards have either ceased publication or they've gone digital. Many new start-up magazines are offered in a digital format only.
Barbour recently announced that Shiloh Run Studios will publish original direct-to-digital serialized fiction. Expect to see a lot more publishers doing the same thing.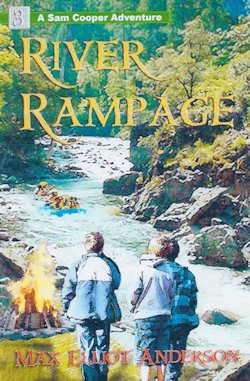 A recent news story reported:
Bexar County, Texas, has opened a new library that has no books inside. Instead the library is outfitted with iPad stations and iMacs loaded with digital books available to check out, making it the first digital library in the country.
The library is called the BiblioTech. Patrons can check out ebooks, audiobooks, and software training databases, as well as ereaders. The library also hosts computer classes and patrons can use laptops, tablets, and desktops at the branch.
To illustrate the digital point even further, this one-year-old thinks her printed magazine is broken: https://www.youtube.com/watch?v=aXV-yaFmQNk.
I'm often asked to speak to elementary students in schools. At one of my first engagements, I told the students that I had grown up when there were no microwave ovens, cell phones, computers, or any of the other "necessities" kids depend on today. When I tell them that it seemed like our family must have been the last one in the world to have a TV and that I had to go to friends' houses just to watch one, sighs break out across the room from those digital natives. The sighs are quickly followed by comments like, "No microwave?" "No video games?" "I couldn't live without a TV," "I'd die," or "How awful."
Today I'm participating in a new serialized story concept with a publisher. Each story, for middle grade readers, will have a number of segments, most of which will end with a cliffhanger; then the story will finally reach its exciting conclusion. Next, the same characters find themselves in a new adventure or mystery. The title for this series is The Accidental Adventures of Kurt Benson and his friends, Riley and Jordan. And my first mystery is The Cat Burglars. Here's a sneak peek: http://maxelliotandersonaccidentaladventures.blogspot.com.
Recent research concludes that readers, adult and children, want their reading material in shorter versions, especially if it's to be read on an electronic device. An article by Todd Sattersten at www.publishingperspectives.com asks, "Are Smaller, Shorter Books More Appealing to Time-crunched Readers?" The answer from several sources seems to be yes. Even my printed books are shorter than most. I believe it gives young readers a sense of accomplishment when they reach The End. I'm not asking them to commit more time than necessary to enjoy reading. And with this new concept of delivering each new chapter by subscription for reading on digital devices, middle grade readers will have new options for their reading time.
It's never been more important to get kids reading, no matter where they choose to find their information. And exciting stories, with cliffhanger chapter endings, delivered to their smart phones and other devices are a great place to start attracting the digital natives everywhere.
---

---