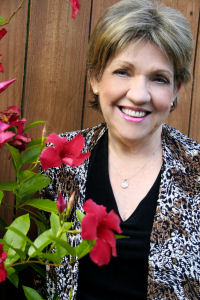 Lori Copland is a versatile and prolific writer who began her career in the secular writing market before making the switch to the CBA market in 1999. She is enthusiastic about her writing and passionate about her faith. I hope you will be blessed by spending time with her and sharing her journey.
You began your writing career in the secular market. Can you tell us what prompted you to switch to the CBA market?
I have believed in God for as long as I can remember, but I know that there were years I did not serve Him to the best of my ability. In the secular market, I struggled daily that my work could influence young girls and women in a way that did not line up with my own personal values. My secular books do not reflect my spiritual beliefs, and I knew that if God did not open a door for me in a market that I could enthusiastically write my love stories, then I would have to stop writing. Thankfully, He did open that door in 1999, and I wrote the Brides of the West series for Tyndale House. I now enjoy my work and look forward to telling my stories, knowing that they now line up with my values and beliefs. It is my prayer that they lead young women down the path that God has for them when they fall in love.
There is a lot of debate today concerning the perceived restrictions in the CBA market. Since you have written for both markets, do you have an opinion about that? Is it even a valid debate?
This debate is the very reason that I left the secular market. I eagerly welcome the "restrictions," though every publisher is different on what is acceptable. Life is not pretty, it can get ugly, violent, and socially unacceptable, and these are the very acts God sacrificed His Son on the cross to forgive. If an author cannot accurately and truthfully portray the problem, it is hard to offer the solution. Hard issues should, and in my opinion must, be portrayed to make a difference in hurting people's lives. In order for God to take an impossible situation and offer a new path to those who desperately need guidance, we must be honest and transparent in the stories we write. God has given the Christian fiction author perhaps an even larger congregation, an even bigger way to touch the masses. Some people might never pick up a Bible, but they will read a good book, and if it is fiction and accurately portrays God's truths, it's a vital tool in growing His kingdom.
Cozy mysteries, contemporary fiction, historical fiction . . . over 100 titles in print! Your favorite?
Most often I write in light tone, like Morning Shade, Brides of the West, The Western Sky series, but sometimes my mind wants to dig a little deeper, challenge the reader to more spiritual awareness. My new historical book, The One Who Waits for Me, has its lighter moments, but it's deeper in faith, trust, and human kindness.
Another personal favorite is a contemporary book I wrote for Zondervan several years ago, Monday Morning Faith. I have not personally been on the mission field, but my oldest son, his wife, and their children work tirelessly in the field, so I feel I know a little about missionary life. After hearing stories and seeing pictures from their trips, my husband and I are dedicated to serving God by financially supporting my son's ministry, School to the Nations.
So to answer your question, I love writing historical and contemporary, but it is too difficult to pick one title and call it my favorite!
What do you enjoy most about writing historical fiction?
Writing historical fiction is an adventure. I enjoy the character traits that I'm able to portray during a particular period of history, along with the ethical and courtly code of men, woman, and children. I love a society where a man's word was his handshake, women were treated in a respectful and courteous manner, children did not rule the household, and parents and grandparents were respected and cared for in their old age. Most of all, God was a common and shared belief in almost every household, His goodness not to be whispered but touted by all who believed.
What has drawn you to write a series set just months after the Civil War? Was it difficult to capture different races in your story?
The Civil War, with all its atrocities and tragedies, forever changed our country. The One Who Waits for Me is set against the backdrop of the waning days of the Civil War, as soldiers were returning home. Most have hopes of a better life, and that is where my story picks up. Pierce Montgomery, Gray Eagle, and Samuel are going home to an uncertain future. Pierce wants a glass of sweet tea and to claim the land he's purchased. Gray Eagle has no specific plans other than to check on his Cherokee family. Samuel wants to take over his aging papa's pulpit.
It is difficult to accurately portray different races without including prejudices and often views that I have never felt, much less think about. I have received some negative feedback from readers when I remain true to historical traits, and that's a minus point, but in general I've discovered that mankind is alike. There's good and bad in everyone, and it would be difficult to write a story without objective traits, and at times I find it challenging to balance between fact and not offending my readers.
It seems that romance is the common thread in all of your work. Why does this draw you? What do you try to encourage in your readers' relationships?
It is said that any good story contains an element of romance, and I like that approach, but I also write romance focused. Two very different types of stories. I prefer the former because I'm a storyteller at heart, and I can best tell my stories the way they form in my mind. A romance must be focused squarely on hero and heroine. Everything else is portrayed in the background. My stories tend to want to focus on everyone, with a main heroine. I love small town settings, with varied and flawed characters. With that said, when it comes down to it, I write what the publishers will buy from me.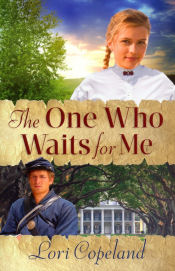 Can you tell us what a typical writing day looks like for you?
It starts with a good cup of coffee, French vanilla creamer, and I'm on my way to my computer. I usually work until around noon, and then stop the writing process and focus on other business matters, unless I'm on a deadline, at which point that's my only focus until I push the SEND button. I've used several motivational working habits over the years, coffee shops, libraries, but this past year I simply go into my office, sit down, and work. There's no easy way to share how to complete a full manuscript other than weeks and months of hard, focused work.
When I go to bed around 11 PM, I'm still plotting, planning, and stewing. What can I say? Writing is difficult; having written is the best part.
How has social media impacted your career?
Without the media it's impossible for a book to gain the kind of exposure it needs. Word of mouth is good, but the more often your name is in front of the reader the better. I work with what I consider to be one of the best media agencies in the business, and with every title my sales grow. Internet proves to be one of the most valuable avenues for marketing.
What's the most unusual response you have ever had from a reader? The most surprising?
I have gotten letters from fans praising other authors' titles. I still receive mail from readers who purchased at a used bookstore my books written for the secular market and was sorely disappointed in the material.
The most surprising and outlandish response I received came a few years back. The misguided reader accused me of writing a "thinly veiled" lesbian book. I'm still shaking my head over that one.
These types of letter are hard to read. Fiction writers, in order to remain true to facts, often must portray the not so pretty side of mankind. Material, taken out of context, can be devastating to a reader, and I caution the fans to take into account the time and mind-set of various periods in history before passing judgment on the story and on the author.
What has God done in your life through your writing that is most exciting to you?
The most exciting thing to happen in my writing career is the formation of Hidden Bluff Ministry and School to the Nations. This is a playful teaser, but very shortly you will be able to read on my Website my personal story on the way God worked to start this now thriving ministry. Though it is unlikely that I will ever be on an overseas mission field, I will strive to serve these missions through my work, and with God's strength.
Do you have any words of encouragement you'd like to share with your readers?
I'd like to share what encourages me, sort of like a personal weather forecast. Life is sunny with occasional violent thunderstorms. We all get the "call" in the middle of the night, the one that tests our very souls, but it becomes clearer to me every day that God is in charge. Do the best you can with what you have, and learn to be a lemonade connoisseur. Plenty of lemons will come your way, but stay close to the Father, and through it all you'll have the sweetest of faith, hope, and love to help you reap the rewards God has in store.
I've started to daily include one favorite verse in my devotions, found in Romans 14 (The Message) It's a gentle reminder of how I want to live my life: "Eventually, we're all going to end up kneeling side by side in the place of judgment, facing God. Your critical and condescending ways aren't going to improve your position there one bit. Read it for yourself in Scripture: 'As I live and breathe,' God says, 'every knee will bow before me; every tongue will tell the honest truth that I and only I am God.' So tend to your knitting. You've got your hands full just taking care of your own life before God."
---

---
Kim Ford has been a resident of Alabama for more than ten years. Originally from Georgia, she holds a Bachelor's degree in English from Brenau Women's College. She has spent the past 9 years in sales and marketing and has been an avid reader of Christian Fiction for more than 20 years. A mother of two teen sons and married to a technical writer and Army veteran, Kim's life is full and blessed. She and her husband also volunteer as teachers for a resident rehab program for women with life-controlling issues. She uses her fiction to encourage the ladies she teaches. She blogs at: Window To My World